In the ever-evolving digital landscape, having the right technology leadership is crucial for businesses aiming to achieve their strategic goals and stay competitive. Enter the fractional CIO (Chief Information Officer), a part-time expert who offers high-level IT guidance on an as-needed basis. This article explores the advantages of bringing a fractional CIO onto your board, from strategic technology planning to risk management and digital transformation. Discover how this cost-effective solution can drive innovation and efficiency while providing valuable insights to inform your business decisions.
What is a Fractional CIO
A fractional CIO is a part-time executive who provides strategic technology leadership and direction for companies on an as-needed basis. Typically hired by small or mid-sized businesses, they offer high-level IT guidance without the need for a full-time commitment.
The Role of a CIO in Modern Organisations
The CIO is a key executive responsible for developing and implementing IT strategies aligned with the company's overall goals and objectives. As the world becomes increasingly digital, the CIO's role in driving business success is paramount. With the rise of "as a service" models for products and services, having a CIO can help manage costs and effectiveness while offering expert insights for the board.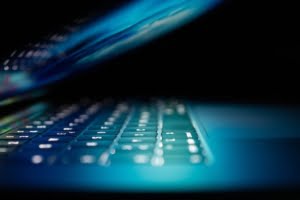 Advantages of Having a Fractional CIO
There can be any number of reasons why a business may decide to hire a fractional CIO or part-time CIO, as apposed to filling the position on a full time basis. Here are a few ways in which hiring a part-time IT Director can help a business achieve its goals.
Strategic Technology Planning
A CIO can offer valuable insights into how technology can support your company's strategic goals. By assessing technology needs, identifying areas for innovation, and creating plans to leverage technology, a fractional CIO can increase efficiency, reduce costs, and enhance customer experience.
Risk Management
With the rising prevalence of technology-related risks, cybersecurity and data protection are critical concerns. According to Accenture, cyber-attacks on small businesses increased by 424% in 2020. A fractional CIO can assess and mitigate these risks, ensuring your technology systems are secure and reliable. They can also help develop risk management plans, safeguarding your business's continuity.
Competitive Advantage
Technology is a driving force behind innovation and competitive advantage. By having a CIO on your board, your company can stay ahead of technological developments and utilise the latest tools and systems to maintain a leading edge in your industry.
Financial Management
Technology investments can be substantial, making it essential to assess their returns. A fractional Chief Information Officer can provide valuable insights into the costs and benefits of technology investments, assisting your board in making informed decisions about resource allocation.
Digital Transformation
A fractional CIO can spearhead digital transformation within your company. They identify opportunities for digitising processes, engaging with customers and partners digitally, and creating new digital products and services.
Efficiency and Productivity
Streamlining business processes and increasing efficiency lead to cost savings and improved productivity. A fractional CIO can identify opportunities for optimisation, helping your company operate at its best. In addition, hiring a CIO on a part time basis can save businesses as a whole 50% or more when compared to hiring a full time CIO.
Innovation
Embracing new technologies is key to driving innovation. A fractional CIO explores cutting-edge solutions and identifies opportunities to leverage technology for new products, services, and business models. A PwC study showed that technology leaders play a vital role in driving innovation, with 78% of respondents stating that their CIO was involved in exploring and implementing new revenue-generating opportunities.
Improving Customer Experience
Technology plays a pivotal role in shaping the customer experience. A part-time CIO ensures that your technology platforms and systems are optimised to deliver the best possible customer experience.
Fractional CIO's to Help Guide Your Business Through a Changing World
In the rapidly changing technological landscape, a fractional CIO can be your company's guiding light, helping navigate complexities, manage risks, seize opportunities, and drive innovation. With their deep understanding of technology and business operations, a fractional CIO offers the expertise you need without the commitment of a full-time role. Embrace the advantages of a part-time CIO on your board and propel your company towards success in the digital age.
If you're looking to improve your company's overall security, efficiency, and performance, then you need to hire an IT Director. They'll be able to take your business to the next level and help you stay ahead of the competition. Leadership Services provides senior and experienced part-time IT Directors to growing businesses. Get in touch today to see how we can help your business.